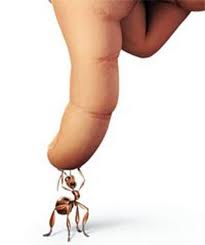 Extraordinary leaders can, at times, exhibit bully-like behavior.  Sometimes they can slip into and out of that behavioral mode unknowingly, unaware of the effects their behavior has on others.  I have interviewed such leaders and their staff members and will share some insights.
I have asked self-aware leaders – who have a sense of when they become aroused in a way that leads to bully-like behavior – what it feels like when they are in that state.  They describe a heightened sense of awareness and alertness – heightened "situational awareness," as one leader described it. They also describe increased energy levels.  It is almost as if they are describing the feeling on gets after drinking a couple of cups of coffee. This state is likely the state induced in a Fight or Flight response – higher levels of adrenaline and insulin for energy and cortisone to kill pain.  This state can be exhilarating, perhaps addictive, and may itself be one of the reasons why a bully might pick a fight.
While in this aroused state, what is the bully looking for?  When asked this question, the answer is often capitulation:  I win, you lose, and you know you have lost.  One leader succinctly described that he looks for the objects of his attention "to roll over and pee on themselves."  Of course, this is not literal but a reference to a submissive dog's behavior in the presence of the dominant dog or person.
Also, I find that leaders who are inclined to have traits of bully-like behavior love to tell war stories.  They relish the telling and the retelling of battles, how they outmaneuvered their enemies, crushed them, and came out victorious.  In the recounting of one incident, the leader used the phrase "crushed them like bugs."  This recounting of victories is also a source of great pride for these leaders.
On another occasion, I interviewed a staff member whose boss occasionally exhibits bully-like behavior.  This staff member said that she would always try to wait a day before acting on direction that came from the leader during his "heightened" state.  At such times, there tends to be a Ready-Fire-Aim approach.  These types of leaders want action and will often give direction that leads to action.  Once the leader has regained calm, the thinking center moves from the old brain (amygdala) to the reasoning brain (pre-frontal cortex), new ideas and direction will likely emerge.  If possible, better to wait for calm to return rather than act in the heat of the moment, was the sage advice from this staff member.