I recently received the following question:
How do companies prevent remote workers from feeling "left out"?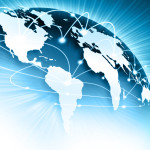 I'm not a fan of handing off the responsibility of our own career and growth to someone else.
It is not the companies' responsibility to make their telecommuters to 'feel included'.
It is not the companies' responsibility to make sure their employees network and build the proper working relationships with the right co-workers, sibling departments, other managers and executives.
It is not the companies' responsibility to make sure their employees keep their jobs.
Career management and business networking is each individual professional's responsibility. By placing the ownership of making the employee "feel included' into someone else's hands is a loosing proposition, because everyone is different. What works for one telecommuter will fail on the other. And then the company will resent the employee for not fully appreciating the efforts that the company made in the wrong direction. It is best if each individual takes full responsibility for their own career.
The very best way to "feel involved" is to simply to "get involved". Some things that the telecommuter can do to "feel more included":
1) Conduct and facilitate Brown Bag Lunch professional development series on new technology or operational procedures. Teleconference technology like Skype allows remote employees to both attend and present. Take the initiate to present on high-profile, company driven topics. Arrange for guest speakers that are expert in these areas. Request that the company cater in lunch for these special training and educational events.
2) Go into the office for face-to-face business networking. Even though you have the benefit of telecommuting, this does not relinquish your responsibility in your own business networking goals. Schedule monthly or bi-monthly visits into the office. Line up the important meetings with co-workers, managers, executives and mentors that are beneficial to your career growth and professional advancement. Your career is your responsibility – and the adage "out of sight, out of mind" is very relevant to telecommuters.
3) Schedule weekly or bi-monthly one-on-one meetings with your managers and mentors. Stay on your manager's and mentors radar by scheduling frequent and regular one-on-one meetings. Have agendas and meeting goals/purpose identified in advance, so that you are not wasting these important people's times. YOU facilitate and conduct these meetings to show your intentions and initiative. Ask about your performance and share the type of projects that you would like to be assigned to. Review the gaps in your skill set that you need to accomplish to gain those desired positions. YOU suggest/ask for things that you would like as rewards for meeting certain goals.
These are only three things the employee can do to take charge and ownership of their own professional advancement and career management.
Bottom line: If you leave it up to the manager to guess about your own desires, they will guess wrong. You will be unhappy and they will resent you for not being appreciative for their attempts to make you happy. Take ownership of your own happiness.
In my
Professional Toolkit
, I provide worksheet, templates and guidance on how to accomplish these things.    In my Book of Answers: Companion piece to the Professional Toolkit, I have 100 work-life scenarios like the above.  The scenarios show how to accomplish your goals in similar situation.
Christmas Bonanza:
The holidays are a great time to take stock and refocus on your personal and professional lives.  I have just released a set of online, self-paced courses that help eliminate time wasters, increase your efficiency as a telecommuter, boost your career in 2013, and get that well-deserved raise.
Below is my Christmas gift to the SV Project Management group.  Please enjoy.  Most of these are free through the holidays
10 Career Boosting Resolutions  START HERE
Every year, many people explore New Year Resolutions. But I'm not here to talk about New Year Resolutions. I want to discuss changes that will boost your professional career to the next level. These career boosting tips will assure that you have a happy and prosperous career.
10 Hidden Time Wasters that you might be doing   START HERE
Many of us have complained about the lack of time at one time or another. If you are consistently running out of time, there may be a few things that you are unknowing doing. Some of the top hidden time wasters are below. We often fall into their trap because we don't readily recognize them.
10 Career and Time Management Tips for Telecommuters (START HERE)
The advantage of working from home can also be its downfall. Telecommuting allows for a more flexible schedule which often leads to career management issues. Here are some important tips to keep telecommuters and home-businesses on track.
Get That Well-Deserved Raise   START HERE
You have been doing excellent work in everything that has been asked of you. You have been putting in long days and even weekends to make sure your team succeeds. You have great working relationships to your co-worker and team mates. Yet that raise and bonus has been elusive.
This course will outline the mistakes that limited your chance for a raise and how to avoid them.
Added Bonus: The Book of Answers: 105 Career Critical Situations (a $24.00 value on its own)
Professional Development Toolkit   START HERE
All the Tools You Need to Get Ahead
Keeping a fast-paced, professional career can be challenging. There always seems to be too much to do, too many ideas to decide upon, and not enough time in a day. And sometimes it's really hard to tell what career and business advice applies to you and what doesn't.
Wouldn't it be nice to have access to a secret vault of resources that help you save time and plan smart, plus give you actionable steps to kick-start your advancement and demystify what it takes to be successful? I mean, that's practically everything you could ever need to be successful and advance in your chosen profession? The good news is, it's not a secret!
Our Professional Development Toolkit combines four learning media into one powerful set of strategy, insight, and actionable ideas so you can get momentum in your career today. We have a knack for taking big ideas and converting them into smart, sound, and actionable ideas. We have practice scenarios in real-world, real-life working environments to inspire the required change in you and those surrounding you.
Try it and let me know what you think