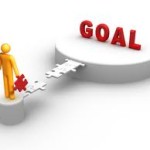 This is Laura Lee Rose, a business and efficiency coach that specializes in professional development, time management, project management and work-life balance strategies.  The Professional Development Toolkit package covers professional development and real-world IT topics in detail. If you are interested in inexpensive training in these areas,get signed up
I recently received the following questions:
How can a job seeker best explain gaps in their resume?
What's the best way for a job seekers to jump back into the workforce after an absence – either planned or otherwise?
How does one build confidence after you have been out of work for some time.
Gaps in a resume could be in a couple of forms:
1) an employment gap (out of work)
2) working away from your chosen profession  (not your chosen industry or position)
Even if you have been continually working, but not working in your chosen field or industry, you may feel nervous about applying for that new job.
The best way to build confidence after you have been out of work for some time, is to actually accomplish tangible and tactile things while you are out of work.   Identify your goals for self-improvement in regards to health, education, presentation skills, networking, and family.  Then accomplish those goals.  Most employers like to hire self-motivated people that can solve their own problems.  By using this gap in employment for some self-assessment and self-improvement (while you are still job searching) is a good use of your time.
Since the main reason for employer's hesitation in an employment gap is the ability to stay relevant in today's ever-changing technology, the best advice is to stay relevant regardless of what type or how the gap occurred.  You can do this by:
Use the gap to learn a new skill, achieve a certification or license
Stay active in your profession by volunteering your services to nonprofits or service communities
Teach at a local community college,
Create online courses in your field of expertise.
Speak at local professional organizations or conferences
Write articles, blogs or ebooks in your field of expertise
Develop YouTube presentations, demos or prototypes as proof of your new skill set.
Create a portfolio or press kit of your accomplishments during the gap
Then update your resume with your new skills and links to your articles, videos, apps, etc.
The employer's fear of the "gap" is that you have fallen out of touch with your field.  If you can show that you have sharpened your skills (during the gap), then you have tangible evidence that you are not only still relevant in your field but an expert.
In the Professional Toolkit, I provide worksheet, templates and guidance on how to accomplish these things.    In my Book of Answers: 105 Career Critical Situations, I have 105 work-life scenarios like the above.  The scenarios show how to accomplish your goals in similar situation.
For more information on how to get this toolkit or the "Book of Answers", please contact LauraRose@RoseCoaching.info